Welcome to Innovative Painting Inc.
Locally Owned and Operated by Paul Truex. NO DEPOSIT EVER-FREE COLOR CONSULTING & TEST QUARTS!
House Painting Services in the Area You Can Trust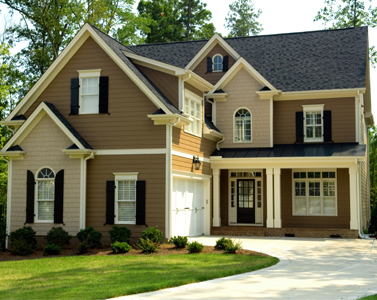 Ask your friends and neighbors in the area which house painters they recommend. Chances are they have heard of the high-quality results achieved by Innovative Painting Inc.. We pride ourselves on being the best house painters in Littleton, Highlands Ranch, Lonetree, and Parker. We are conveniently located near you and have been serving the area since 1989.
Our house painting services will help you rediscover the beauty in your home. We will work with you to find the "wow" in color selection. From home trim painting to deck refinishing, we have the expertise to provide house painting services that amaze and delight. Call 720-328-2572 today. Ask us about customer reviews for Littleton, Highlands Ranch, Lonetree, and Parker or other area locations.
8 Reasons to Choose Innovative Painting Inc. for House Painting Services
Fast and affordable house painting services from Innovative Painting Inc. in the area
Cost conscious painting quotes
Scheduling that puts you first
Minimal disruption to your life
Meticulous prep work
Amazing artistry in every stroke
Final walk through to find those final touches
Clean up that leaves your home looking great
Start with a Free Quote
At Innovative Painting Inc., we are happy to give you a free quote. The cost of painting your home can be one of the top factors in selecting a painting contractor. Some painting companies in the area only provide a "ballpark" estimate. But at Innovative Painting Inc. we try to provide an estimate that covers the full cost including the price of painting and materials. Feel confident that you understand the complete cost of painting your house when you work with Innovative Painting Inc.. Call us today at 720-328-2572 to request a free estimate.
Exterior and Interior House Painting Services by Innovative Painting Inc. in the Area
Exterior house painting is the most effective way to boost the curb appeal of your house. Innovative Painting Inc. makes it more affordable than ever for homeowners in the area to get that dream home look. It feels great to pull into your driveway and enjoy feeling confident about your home's exterior. We can also help you extend that experience to your home's interior. Our team of highly experienced interior painting professionals deliver quality results, so you get that "Wow Factor" on the interior of your home too.
Innovative Painting Inc.'s 10 Step Solution for Pre-Painting Success
The process to getting that dream home look starts before any paint is applied.



Innovative Painting Inc. provides a true cost estimate that truly covers the cost of painting your home.
We put a face to our estimates. A Innovative Painting Inc. painting professional will discuss your expectations before any painting begins.
Innovative Painting Inc. customers also recommend us because of our fast scheduling. You will never hear us say, "we'll get back to you when we can." Not only do we schedule your home painting project quickly we also provide you with a project timeline to help minimize inconvenience.
Every homeowner is unique. You have your own vision and expectation. You can lean on the expertise of Innovative Painting Inc. professionals to help you select colors and processes to achieve the absolute best results.
Pre-painting prep is critical to getting a crisp flawless finish.
Caulking holes and gaps ensures there are no visual bumps or divots.
Priming all the painted surfaces to ensure your home has a uniform finish.
Covering furniture and floors to protect your home.
Keeping the lines of communication open through the entire painting project.
Innovative Painting Inc. understands the painting process is just as important as color selection. From knockdown to faux finishes to flawlessly smooth walls we go the extra mile to make sure your walls look perfect. The application of matte, semi-gloss and gloss paint all require a unique set of specialty tools and expertise to give walls and trim the desired look.
How Much Will It Cost to Paint My House?
"How much will it cost to paint my house?" is the most common question we get. As you prepare for your personal estimate, think about some of the other questions you may want to ask. Here are some of the topics you may want to consider discussing with our expert estimator.
What is the cost of painting cost per square foot in the area?
Does repairing wood and other exterior surfaces cost extra?
What if the weather is too cold or rainy?
Are there yearly services I should think about to preserve my home's exterior paint?
How should I prepare my house before Innovative Painting Inc.'s painting professionals arrive?
The Cost of Painting Your House Isn't Just Money, It's Also Time
Our painting services are based on years of experience. Our team knows how to avoid disrupting your day-to-day life and we schedule the different stages of the painting project appropriately. Homeowners in the area can be confident they are getting the highest quality painting service without any hassle. Our services don't just save you money on the cost of painting your home they also save you time. We take care of the painting, so you can continue doing what is most important to you. When you are ready to schedule your free painting estimate, contact us at 720-328-2572.
Innovative Painting Inc.: The Best House Painters In The area
Innovative Painting Inc.'s dependable exterior and interior painting services address a variety of surfaces and materials. The weather and elements in the area including Littleton, Highlands Ranch, Lonetree and Parker can cause damage to your home's interior and exterior. Helping your home, deck and fencing to combat the effects of the local elements requires the right tools and expertise. Let Innovative Painting Inc. develop the best plan of action to protect and beautify your home, fence, or deck. We offer everything from power washing to remove mold and grime to specialty equipment for applying paint to new types of high-tech vinyl siding. Call us today at 720-328-2572.